Field Trip to Haight Street Art Center
On March 29, 18 students from Bayside Martin Luther King, Jr. Academy in Marin City visited the Haight Street Art Center in San Francisco. Working with three resident artists, the students learned how to design and print an original silkscreen poster. The poster, titled Racism is Cancer, will be given to each student once dried and trimmed. It was the first field trip offered by the Youth Poster Contest working with our partner Haight Street Art Center.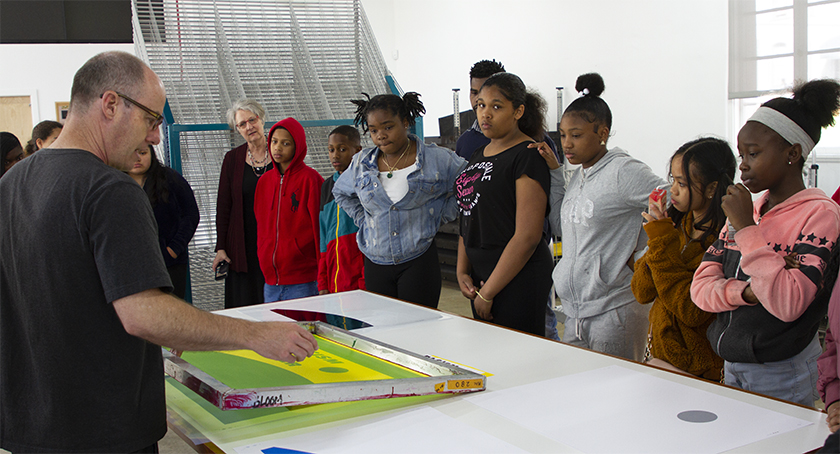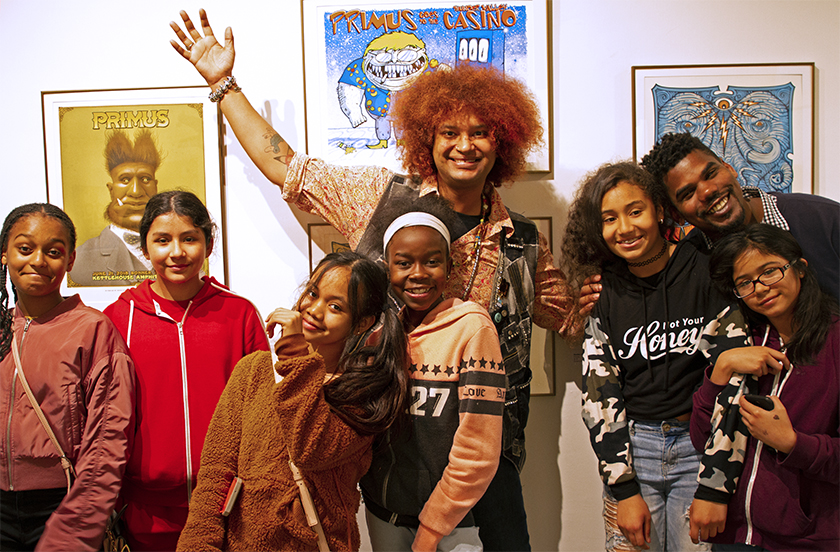 Venetia Valley School

Welcomes

Artist John

Mavroudis


Italia Krahling, art teacher stated: "What an

AMAZING

workshop that was! The students were engaged and excited the entire time. John helped them refine their ideas and convey a powerful message. I love that John's work helps demonstrate for students the connection between art, history, politics, social justice, etc.

"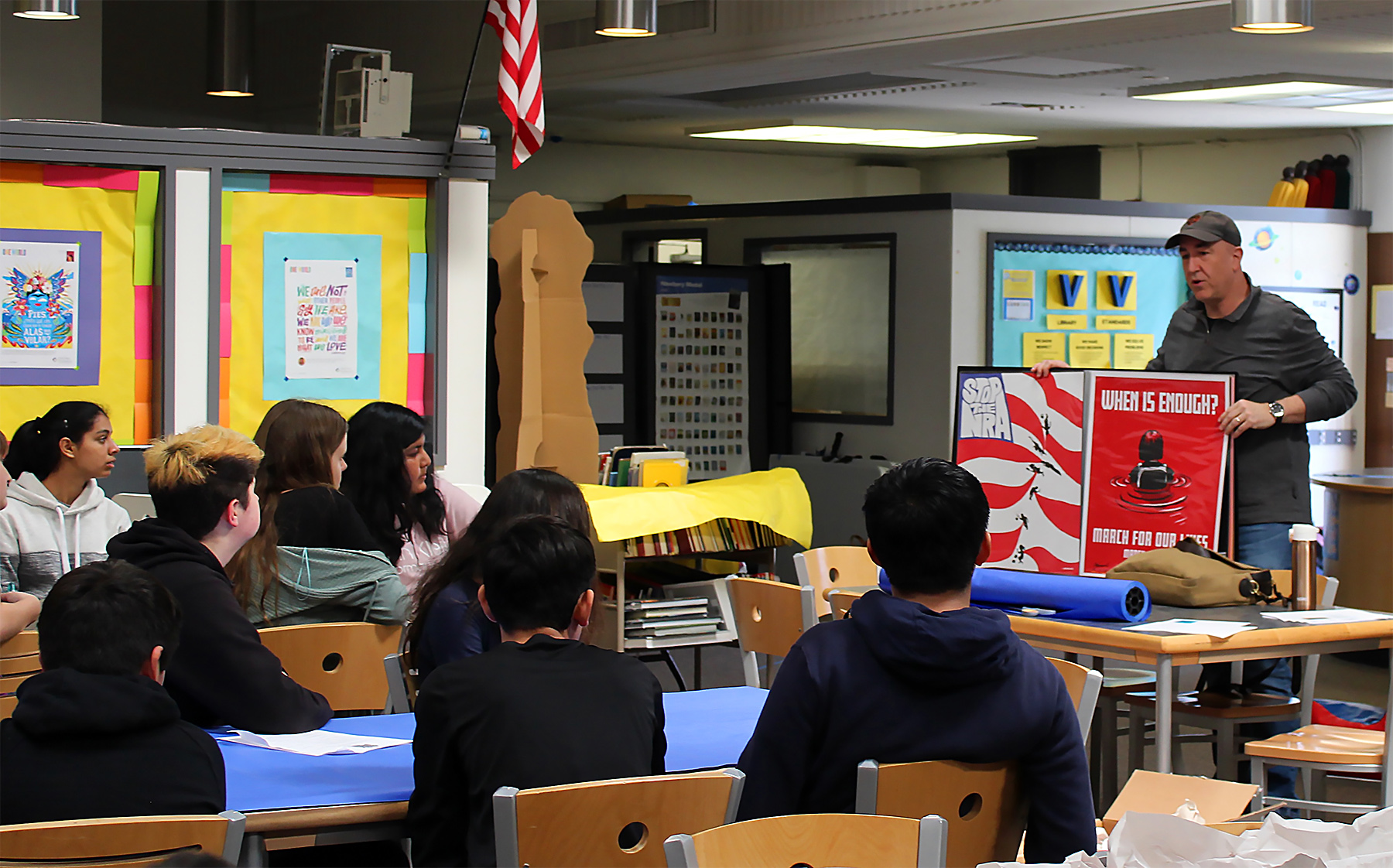 Marin Teen Girl

Conference




On

March 31, the Youth Poster Contest participated in the Marin Teen Girl Conference at the Embassy Suites Hotel in San Rafael.

Approximately 300 girls, ages 12-18, attended this amazing conference. We set up an exhibitor's table, spoke to many, many girls about the contest and passed out really cool paintbrush pens with our website printed on the barrel. It was a great way to engage a large group of our Marin target audience.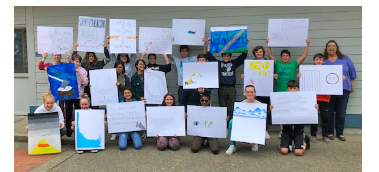 2019 Awards Ceremony
Wow, What a Party!
Wow, what a party!
On Saturday night, May 18th, RileyStreet Art Supply was the site of our 2019 Awards Ceremony. The place was packed with students, parents, friends, teachers, dignitaries, supporters and our Partners in presenting the Youth Poster Contest. By all accounts, it was THE party in Marin!

Miller Creek Middle School Welcomes Artist Nick Cernak

A fun time was had by all as guest artist Nick Cernak held a two-hour poster workshop at Miller Creek Milldle School in
San Rafael on April 4th. Art teacher Janai Meschery had her class of 22 studenst well-prepared with ideas for their posters. The room was alive with creativity. The students will finish their posters and submit them by the May 10th deadline.